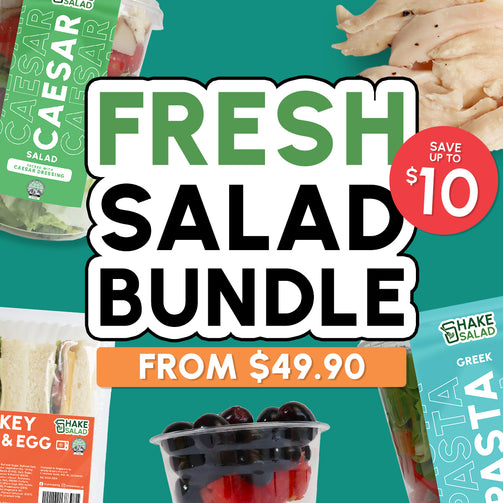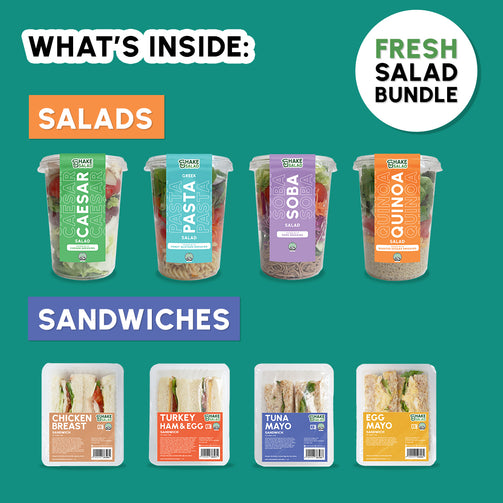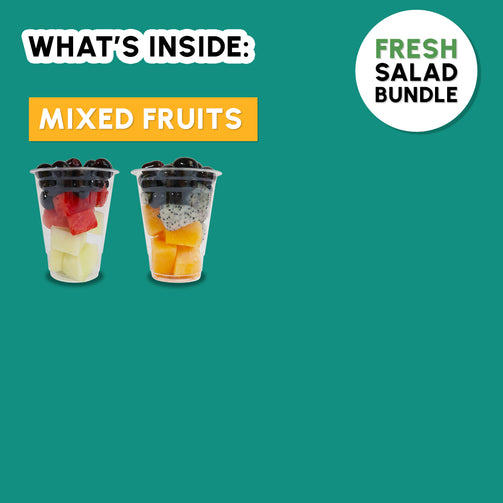 Fresh Salad Bundle
Fresh Salad Bundle
Regular price

$60.00

Sale price

$49.90
The bundle consists of:
Salads:
1x Caesar Salad
1x Quinoa Salad
1x Greek Pasta Salad
1x Soba Noodle Salad
Toppings:
1x Chicken Breast
1x Beef Bulgogi
1x Egg
1x Sauteed Mushroom
Sandwiches:
1x Chicken Breast Sandwich
1x Turkey Ham and Egg Sandwich
1x Egg Mayo Sandwich 
1x Tuna Sandwich
Yogurt Parfait with Granola:
1x Strawberry Yogurt Parfait with Granola
1x Blueberry Yogurt Parfait with Granola
Mixed Fruit Cups:
2x Mixed Fruit Cup

 Fresh in the chiller for at least 3 - 4 days from the delivery date. Please also refer to the best before date on the packaging.
*Dressing comes with the salad*
Note: Images are for illustration purposes only. Items in the bundle might be changed temporarily due to stock availability.